Meet Our Donors
Masako Suzuki
Helping Her Community Heal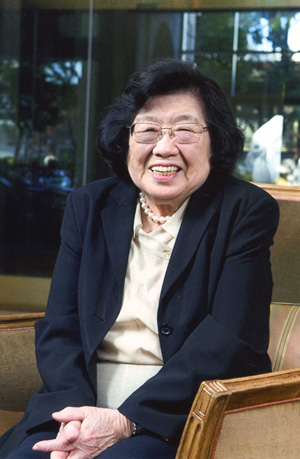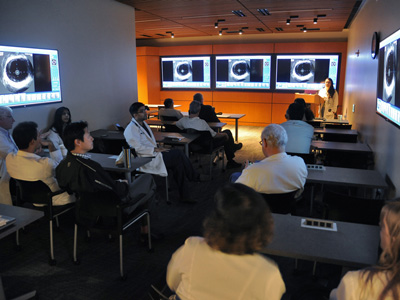 Above (left to right): Through a commitment in her living trust, Masako M. Suzuki invested in CPMC's cardiology team. She helped fund a place of learning where specialists gain expertise, assess adult congenital heart disease cases, and acquire insight from outside speakers.
More than a gift of money, Ms. Suzuki left a gift of compassion to families with heart disorders and a gift of knowledge to physicians who care for them. The former microbiologist shared success in the family-owned Takahashi Trading Company. She was astute in business and investing and cultured in art and collecting.
When San Francisco native Masako M. Suzuki passed away at the age of 90, she left a gift in her trust to inspire the pioneering physicians and heart surgeons at CPMC's Heart and Vascular Center. The team ranks among the best in the nation and her generosity empowered them to build on their expertise.
They decided to invest her gift in medical education, surgical training, and other areas to ensure a future of innovative and collaborative care for countless cardiac patients.
Ms. Suzuki's commitment helped CPMC remodel space into two conference rooms to facilitate instruction and partnerships. Robert W. Popper, M.D., a longtime donor and recently retired pediatric cardiologist who developed the Adult Congenital Heart Disease program, appreciates how philanthropy helps CPMC deliver a higher level of care.
"The upgraded audio-visual technology makes all the difference," he says. "We now have the capability for advanced presentations. This allows CPMC to host Bay Area meetings where faculty and fellows from other institutions participate."
Integrated into Masako Suzuki's accomplished life, was a deep compassion for others. Her legacy of healing continues to benefit her community. "Through her philanthropy she helped improve the lives of thousands of people," adds her niece, Masako Takahashi. "She always believed that it is not about how much money you have but what you can do to make a difference in people's lives."